Meet Our Dental Team – Atlanta, GA
Keeping Patients Comfortable First and Foremost
Patient-focused care is what you can expect from our highly qualified dental team in Atlanta at Mazzawi Dental Intown. We know what you need, when you need it, and how to achieve it. From the moment you and your loved ones arrive to the time you check out to go home, we remain by your side to keep you informed, comfortable, and reassured. When working with us, you can expect only the very best as we strive to exceed your expectations every time.
Odalis, Treatment Coordinator/ Dental Assistant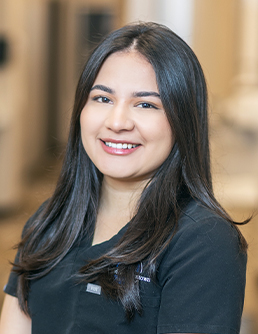 Odalis loves having the opportunity to connect with patients from all backgrounds and witness their transformative smile makeovers. Recently married, she finds solace in watching popular shows like Gilmore Girls or Friends on a rainy day. Although she is unable to swim, she has a deep appreciation for a wide variety of water activities
Brittany, Lead Dental Assistant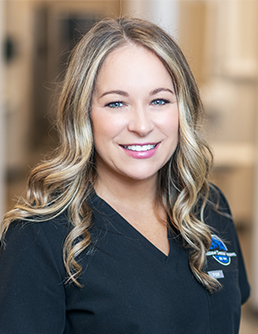 With over a decade of experience in the dental field, Brittany is dedicated to helping patients regain their confidence by restoring their smiles. She began her career as a dental lab technician and later transitioned to become a certified dental assistant, adding to her expertise with an Expanded Duties certification.
During their free time, Brittany and her husband Andrew enjoy traveling to new destinations, exploring different restaurants, and cherishing quality time with loved ones on the weekends.
Dannah, Dental Assistant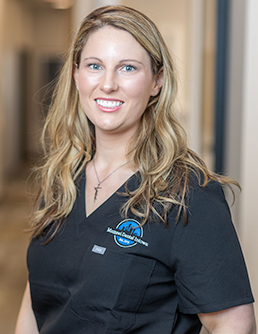 Dannah takes great pride in her ability to assist patients in overcoming their dental anxieties and attaining healthy, stunning smiles. She received her dental education from Gwinnett Technical College and is proficient in performing the Chao Pinhole Technique, a minimally invasive method of correcting gum recession.
In her personal life, Dannah is happily married and finds joy in gardening, embarking on hikes in the mountains, and reading in her leisure time.
Alyssa, Dental Assistant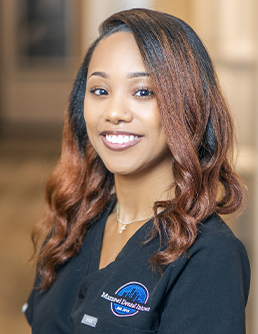 Alyssa finds immense gratification as a dental assistant in witnessing the authentic joy on patients' faces that she and the dental team have helped cultivate. With a bachelor's degree in biomedical sciences/premed from Troy University and a master's degree in interdisciplinary studies in biomedical sciences from Georgia State University, Alyssa aspires to further her education and become a dentist.
At home, Alyssa cherishes time spent with her young daughter and dog. She enjoys staying active through workouts and also channels her creative energies through art, modeling, and photography.
Erica, Dental Hygienist
Erica's extensive experience in the dental field spans two decades, during which her focus on dental hygiene and overall well-being has driven her passion for helping patients. Erica has served as the President of both the Atlanta Dental Hygienist Association and the Georgia Dental Hygienist Association, actively advocating for the dental needs of Georgia's citizens and supporting her fellow dental professionals. In addition to her work as a dental hygienist, Erica is the founder of a non-profit organization that travels to Nicaragua to provide dental treatment and build homes while also growing crops to support the local communities. Erica has been involved in this initiative for over a decade, displaying a profound dedication to serving those in need.
In her leisure time, Erica enjoys sailing, paddleboarding, attending music festivals, and cuddling with her Sphynx cat.
Shana, Dental Hygienist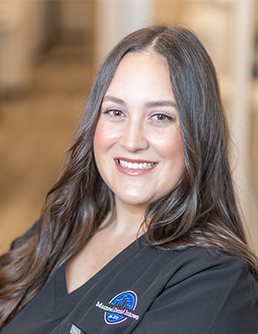 Shana finds great satisfaction in building relationships with patients and observing how their families benefit from the dental care provided by our team over time. She graduated from Georgia Highlands College.
In her free time, Shana cherishes spending time with her husband and son, frequently embarking on trips and enjoying quality time with their beloved Goldendoodle, Canelo.
Andrea, Dental Hygienist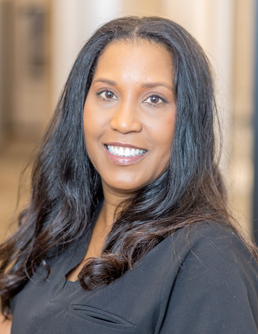 Andrea is a highly skilled dental hygienist with over 22 years of experience in the field. She graduated from the Medical College of Georgia in 1999 and has since dedicated herself to providing quality care to her patients. Her positive attitude, tireless energy, and commitment to ongoing education make her a valuable asset to any dental practice. Andrea is well-versed in the latest techniques and technologies in the field, and works closely with dentists and other healthcare professionals to provide comprehensive care to her patients. Her patients appreciate her warmth and caring demeanor, as well as her attention to detail and commitment to their overall oral health.
Jessica, Dental Hygienist
Jessica has nearly a decade of experience in the dental field and is deeply passionate about getting to know her patients and helping them achieve confident, beautiful smiles. She earned her degree from San Joaquin Valley College and worked as a dental assistant before becoming a hygienist.
Jessica and her amazing husband are now the proud parents of two beautiful boys. In her leisure time, Jessica enjoys traveling to new destinations, camping, hiking, exploring new restaurants, and spending time at the beach.