Preventive Dentistry – Atlanta, GA
Thorough Smile Maintenance You Can Count On
The secret to a bright and healthy smile is routine preventive dentistry in Atlanta from yours truly. Drs. Matt, Megan, and Velasco are all passionate about providing thorough dental checkups, teeth cleanings, oral cancer screenings, and more to make sure that your well-being and smile stay in the green. Whether you're looking for a dentist for your teen or yourself, our team at Mazzawi Dental Intown has all of your dental needs covered under one roof.
Why Choose Mazzawi Dental Intown for Preventive Dentistry?
Comprehensive Dentistry for the Whole Family
Personalized Care & High-Tech Dental Treatment
Modern Dental Office with VIP Comfort Amenities
Dental Checkups & Teeth Cleanings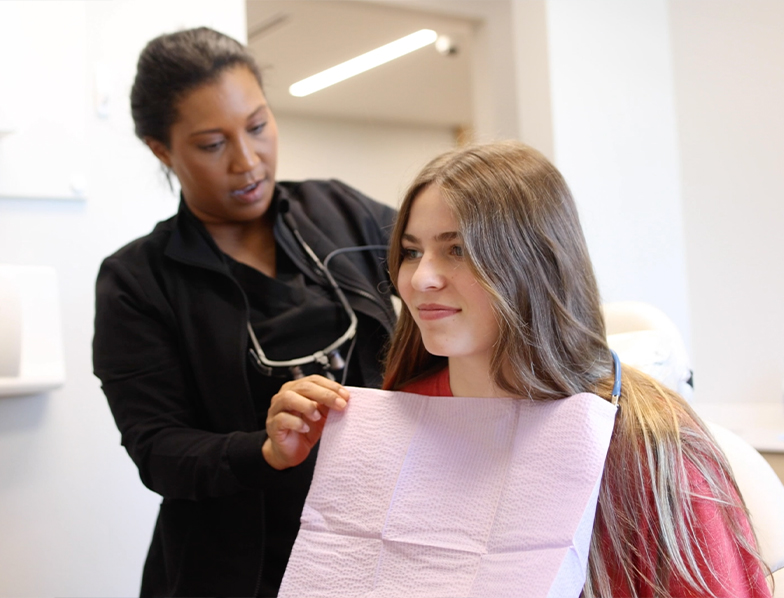 The American Dental Association, along with our team, recommends visiting the dentist twice a year, or once every six months for a checkup and cleaning. During these visits, you'll receive X-rays and a thorough oral examination from one of our skilled dentists. To prevent plaque and tartar buildup that could lead to common oral health problems like gum disease or cavities, we'll also thoroughly scale, polish, and floss your teeth, leaving your smile feeling refreshed and rejuvenated until the next time you see us.
Oral Cancer Screenings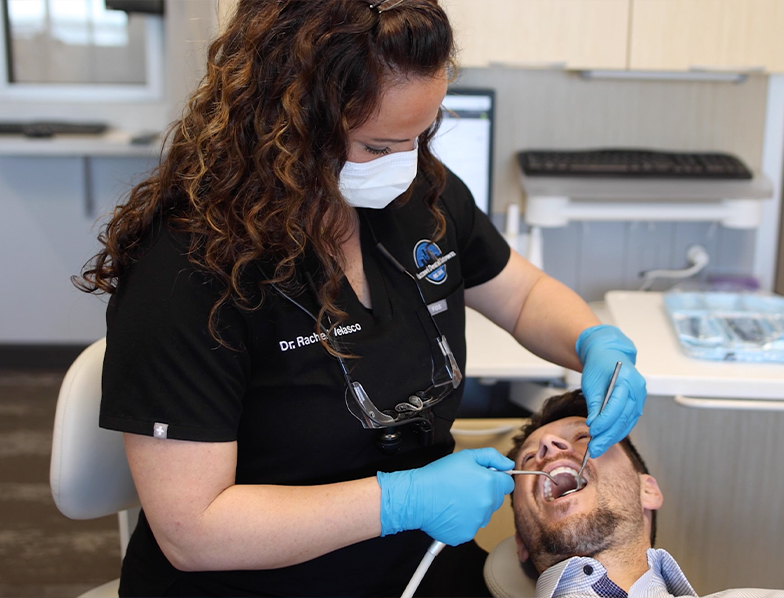 At each of your bi-annual dental checkups, we'll also conduct an oral cancer screening. This process only takes a couple of minutes but can be lifesaving for some patients. Your lips, tongue, oral tissues, and neck will be thoroughly examined by your dental hygienist, ensuring there are no visible legions or rough patches within the mouth that could be a result of this disease. If we do find anything we feel needs additional eyes, we'll refer you for a biopsy and additional testing.
Fluoride Treatment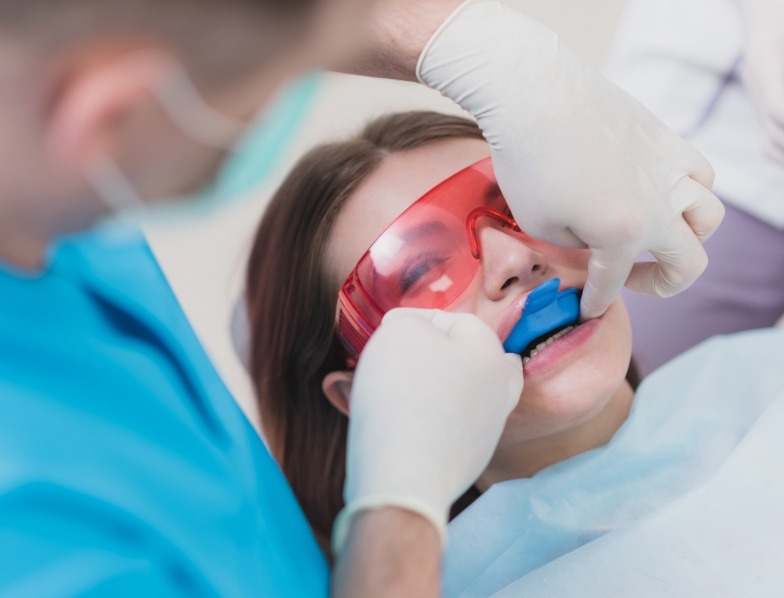 Fluoride is a naturally derived mineral produced by rocks and found in a variety of items, like fresh fruits and vegetables, and soil. Due to its enamel-strengthening properties, it's also added to oral hygiene products like toothpaste. If you're not receiving enough fluoride in your day-to-day, we can supplement it and protect your teeth from decay by placing a fluoridated gel in your mouth after your bi-annual teeth cleaning.
Nightguards for Bruxism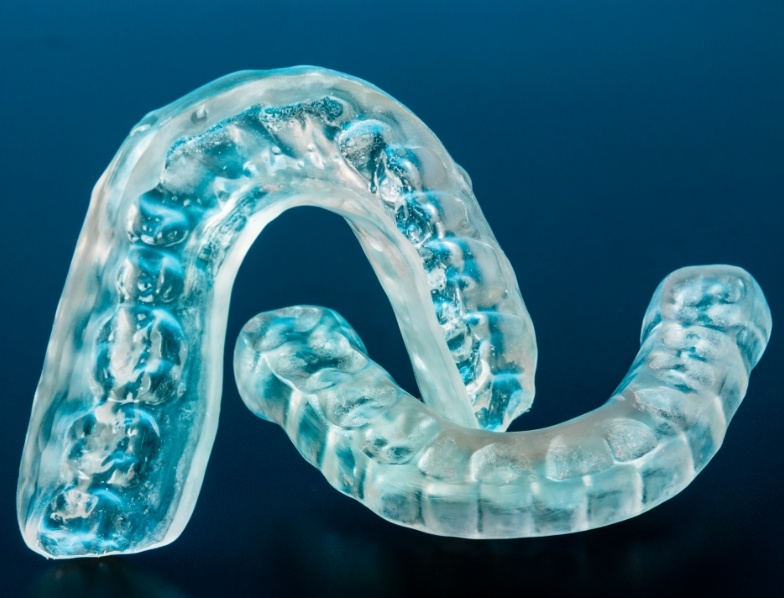 Do you often wake up with a sore jaw? Have you noticed that your back molars appear flat and worn down? These are some common signs that you may have bruxism, which is the nightly grinding and clenching of your teeth. Over time, this can lead to an increased risk of cavities, gum disease, and even tooth loss due to wear and tear on the enamel of your teeth. Fortunately, we can help protect your pearly whites by creating a customized nightguard to keep them safe as you sleep.