Replace Missing Teeth – Atlanta, GA
Reviving Smiles with Custom-Crafted, Beautiful Prosthetics
According to the American Academy of Prosthodontists, an estimated 40 million people are missing all of their teeth, while 170 million are missing at least one tooth. If you find yourself with one or several gaps in your mouth, know that our experienced and highly trained dentists at Mazzawi Dental Intown can help put your grin back together. We craft beautiful, customized prosthetics that can help restore the function and appearance of your smile. Give us a call today to schedule a consultation and learn which solution for replacing missing teeth in Atlanta is right for you!
Why Choose Mazzawi Dental Intown for Replacing Missing Teeth?
Start-to-Finish Dental Implant Treatment
VIP Comfort Amenities Available
Caring & Highly Experienced Dental Team
Dental Bridges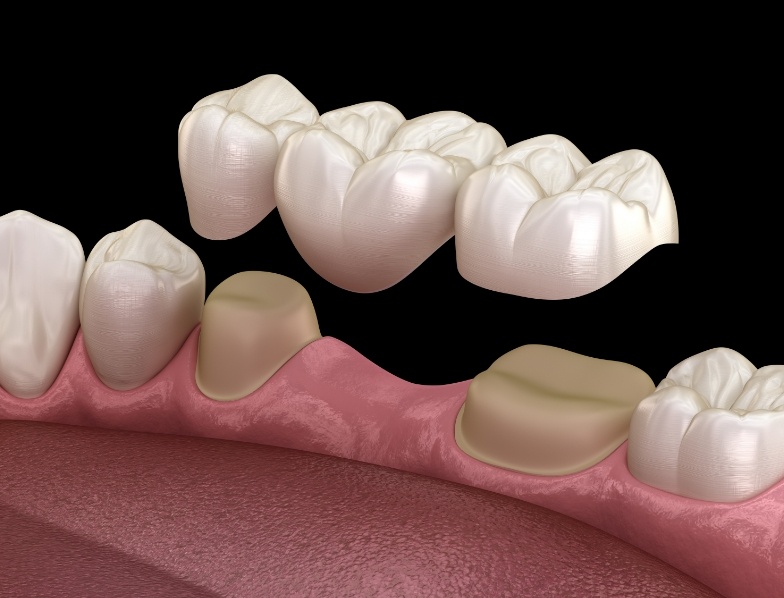 Dental bridges do exactly what their name implies – they bridge gaps in your arch by replacing one or more consecutive teeth. These prosthetics are anchored by two dental crowns fused to either side of between one to four replacement teeth, called pontics. The crowns are placed onto your existing teeth on either side of the gap in your smile to anchor the replacement teeth in place, completing your grin and making acts like eating and speaking much easier.
Dentures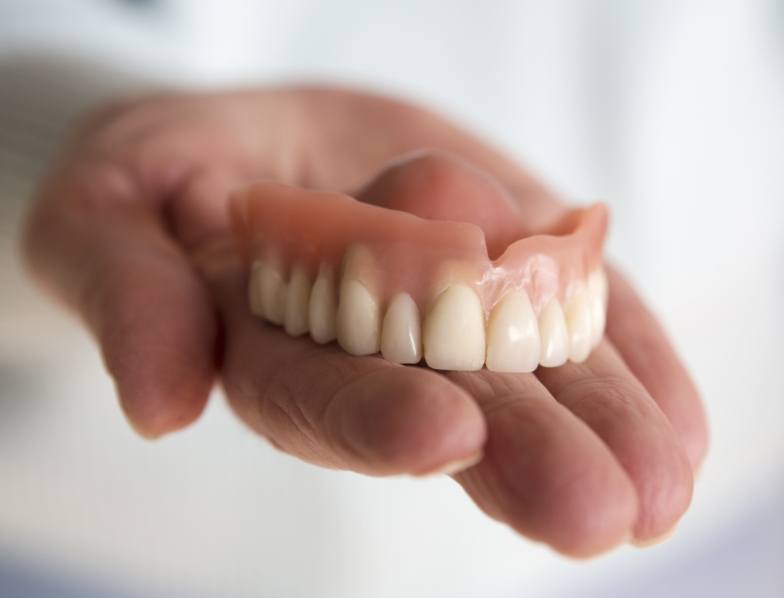 We can craft full and partial dentures to replace several or all missing teeth in an arch. Both types of dentures feature a gum-colored acrylic base and porcelain or ceramic replacement teeth, but the foundation of partials is specially designed to fit between existing replacement teeth, while full dentures utilize suction to stay on the gums. With the proper care and maintenance, dentures can last for up to seven years before needing to be replaced.
Dental Implants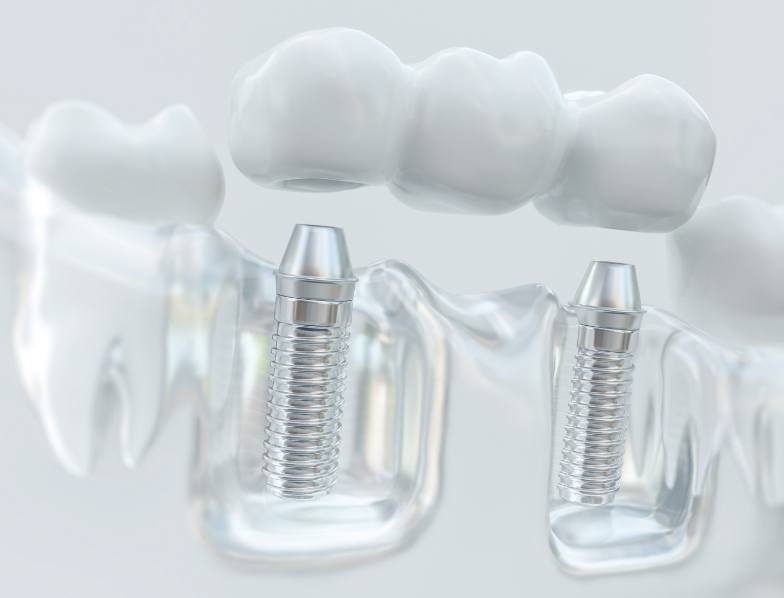 Dental implants are small titanium posts that our team can surgically place below the gumline to anchor a variety of prosthetics in place, including dental crowns, bridges, and dentures. The implants are able to replace the missing root structure of teeth and provide long-term benefits that traditional prosthetics aren't able to, like the prevention of jawbone deterioration, a natural look and feel, and improved bite power.